This company was founded by John B. Alden in 1874 as a second hand book business. It soon was in the business of publishing cheap reprints for the masses. Late in 1881 the American Book exchange went bankrupt.

This company published Tom Brown's Schooldays in 1881 in both cloth and in wraps. No details about these books are known. Also in 1881 Tom Brown at Rugby was published in the Acme Library of Fiction in both cloth and wraps. Whether the books shown here are from that series or not is not known at this time.

Tom Brown at Rugby was published by the American Book Exchange as part of its Revolution Pamphlets. This pamphlet has not been seen.
1881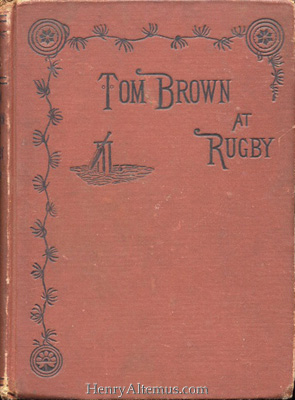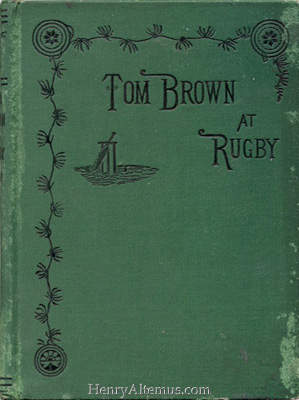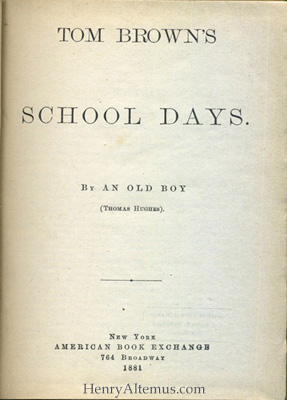 Click images to enlarge.