American News Company (1882, 1889 and 1901)
The American News Company published the Tom Brown books in several different formats. Its Peoples Edition included both books and was published in 1889. In 1882 both titles were part of its Excelsior Series. In 1901 it published its Popular Empire Edition Series (Empire Classics). Both titles were part of that series.

The American News Company was founded in 1864. It was the largest distributor of periodicals, newspapers and books in the United States. It was also a large distributor of paperbacks and dime novels. It published the American Bookseller. It did a bit of publishing on its own imprint of new as well as reprint titles.
See: Dictionary of Literary Biography Volume 49 American Literary Publishing 1638-1899.
Excelsior Edition 1882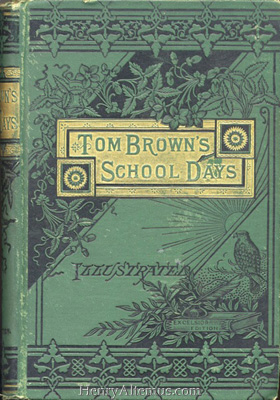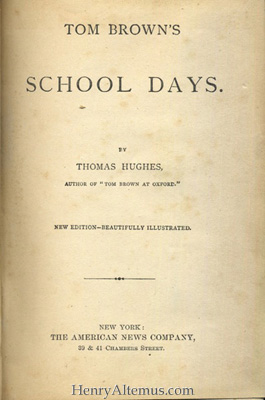 Excelsior Edition- Dust Jacket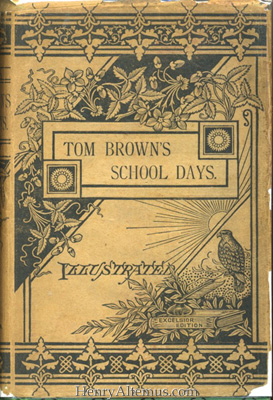 This series has been seen with two formats. Note that the first book cover is the same as the 1882 Excelsior Edition except where the Excelsior Book is printed on the cover, this book says People's Edition on the cover.
Peoples Edition 1889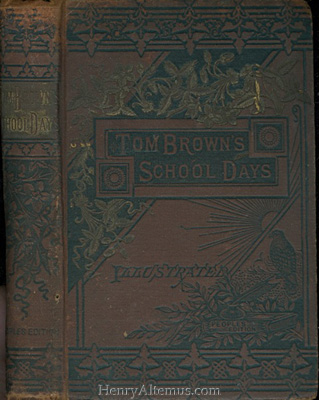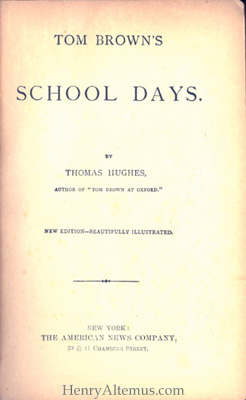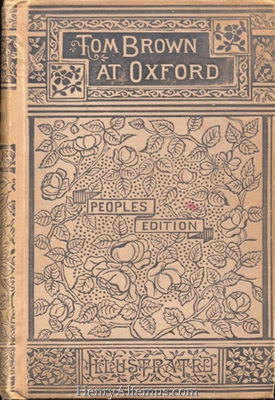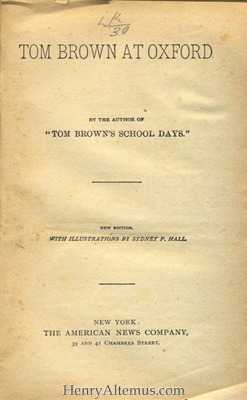 Click images to enlarge.