Butler Brothers advertised a 50 volume 12 mo set which included School Days in 1887. Its interior is identical to the Burrows Brothers' book. Oxford is not included in Butler's list as opposed however to the Burrows Brothers' list.

Butler Brothers published a multi volume paperback series, the Electric Series, which had more than 500 titles including Tom Brown at Rugby. This series was published in the 1890 time frame.

Butler Brothers was founded as a small "department" store by George and Edward Butler. A year later a third brother, Charles, joined the firm. They are known for their innovation of the five cents counter which they originated in 1878. It incorporated as Butler Brothers in 1887. The Brothers began in New York and eventually spread to Chicago, St. Louis. Dallas, and Minneapolis.

The Butler Brothers are another example of a retail store that sold a typical publisher's series on their own imprint but most likely did not actually do the printing.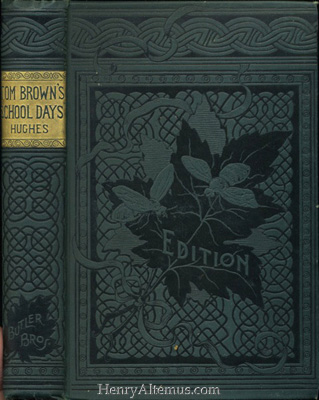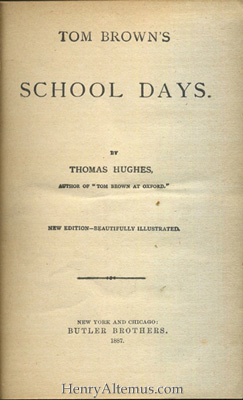 | | |
| --- | --- |
| Dust Jacket | Dust Jacket Reverse |
Electric Series -ca. 1890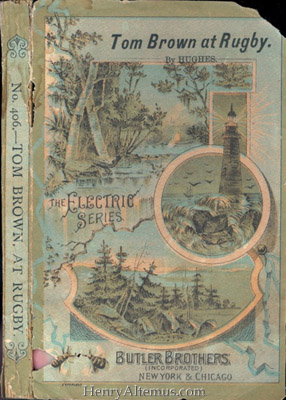 Click images to enlarge.