Chatterton-Peck Company (1906)
New York. The Chatterton-Peck Company purchased the Mershon Publishing Company in 1906. Many of the new Chatterton-Peck juvenile books were initially published by Mershon prior to 1905 and later by its successor The Stitt Publishing Company in 1905. Prior to the 1906 takeover, Mershon succeeded Stitt just like Stitt had succeeded Mershon.

When W. M. Stitt retired from the publishing business at the end of 1905, Mershon took over.

The Wideawake Library was a large juvenile series of each of the aforementioned publishers. This cover is one of several from that series. It dates from 1906. Both Tom Brown books were part of this large publisher's series.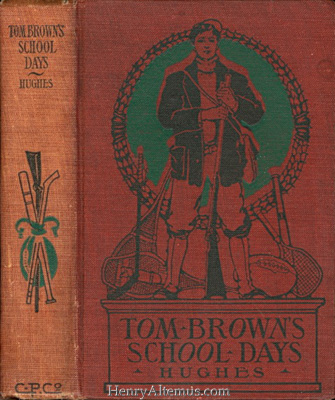 Click images to enlarge.