Michael A. Donohue (1841-1915) and William Henneberry founded Donohue, Henneberry and Company in 1878.

Donohue was born in Ireland in 1841. After living in Philadelphia for a short time, he moved with his family in 1856 to Chicago. He was an apprentice bookbinder with Charles Scott until 1861 when he became a member of the Cox and Donohue firm. Alfred Cox (1835-1910) was a native of England who was active in the bookbinding business from the days of his partnership with Donohue to his death. Donohue's partnership with Cox ended shortly after the Chicago fire of 1871 destroyed their firm's place of business. Cox continued as a bookbinder, A. J. Cox and Company, after his work with Donohue ended.

Later in 1871 Donohue became a named partner in Donohue, Wilson (William) and Henneberry, This firm operated until 1878 when it was succeeded by Donohue and Henneberry.

The other named partner in Donohue and Henneberry was William Henneberry (1848-). He was a native of Chicago and had apprenticed as a bookbinder until he joined Donohue in 1871. After the dissolution of Donohue, Henneberry and Company in 1900, he established the Henneberry Company. This latter company became one of the largest publishers of mail order catalogues in the United States.

Initially Donohue and Henneberry was exclusively a bookbinder. By 1879 it was publishing the very popular "Red Line Series". This was not a series of books however but rather a series of items for schools. By 1887 the Red Line Series included school registers, class records, report cards, diplomas, examination records and writing spellers, etc. In 1887 the Red Line Series included catalogues, blank books, ledgers, various forms for schools, certificates, etc., for numerous midwest states. The catalogue was unchanged through 1889.

This firm did print and bind a number of random titles on its own imprint between 1875 and 1889. Many of these were written about Chicago subjects or were the products of local Chicago authors. In 1890 the newly named firm of Donohue, Henneberry and Company began to actively publish books on its own imprint. As with most of the reprint publishers during this era, a majority of its books were published as parts of its publisher's series.

In 1900 Donohue petitioned a local circuit court to legally help to dissolve the partnership between him and William Henneberry. Apparently the partners had been unable to come to an amicable dissolution of their partnership. Apparently with his sons, Donohue started up a new firm, Donohue Brothers, in April, 1900. Soon after its founding the Donohue Brothers purchased the plates of the W. L. Allison Company, a prominent New York book publisher. By 1901 Donohue had purchased Henneberry's share, dissolved the Donohue Brothers, and continued the business under the M. A. Donohue and Co. name. Henneberry continued in the book publishing business as the Henneberry Company.

The legal fight between the two partners went on for several years. In 1906 it ended with Donohue being told to vacate its Dearborn Street location or pay a significantly increased rent to Henneberry.

Both the Donohue and Henneberry names continued to be of major import in the book publishing world for many years.

Donohue Brothers published a number of publisher's series.
Aetna Series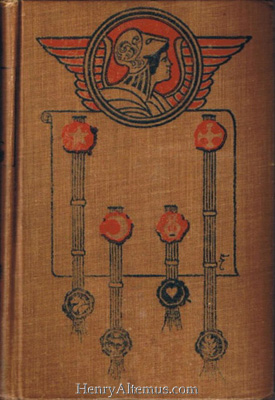 Unknown Series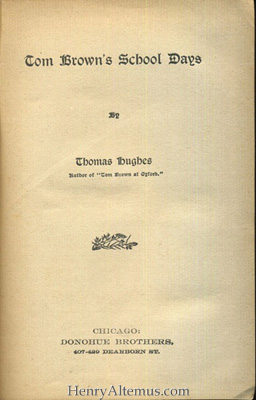 Although this book has the Donohue Brothers imprint at the base of the spine, the title page still shows Donohue, Henneberry and Company. Later editions have the Donohue Brothers imprint on the title page. This book is part of the Alpine Series.
Alpine Series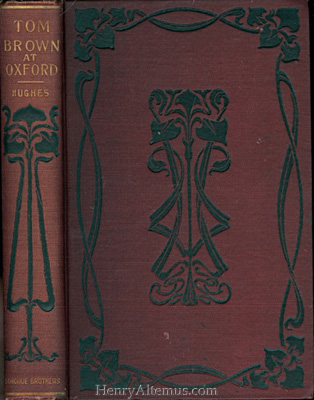 Click images to enlarge.