Tom Brown's School Days was published in 1892 by Laird and Lee as part of the multi authored Pastime Series. It is #82 in the series. By 1896 there were 250 titles in this series. The books of this series are in wraps. It does not appear that Tom Brown at Oxford was included in this series.

This house was started in 1883 by Frederick Laird and William H. Lee. Its book list had numerous series of mysteries, juvenile books, dime novels such as the Pinkerton Detective Series, dictionaries, the works of Opie Read and the William Thomes adventure stories. In 1894 Laird left and Lee continued on. By 1899 the house was the third largest publisher in Chicago.
Pastime Series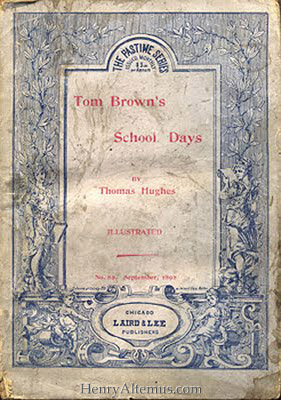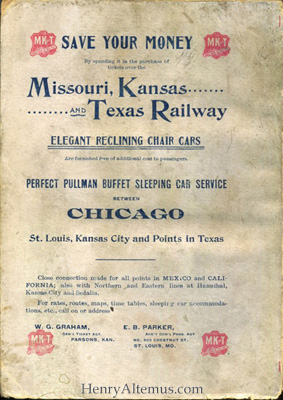 Laird and Lee also published Tom Brown's School Days in 1892 in its Cloth 12 mos. Series. This book is pictured below.
Cloth 12 mos. Series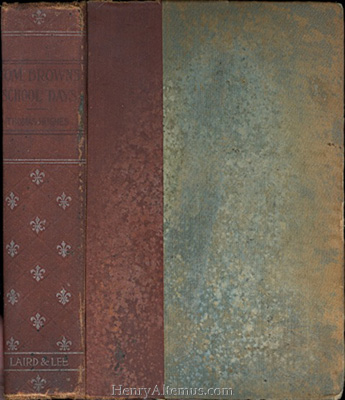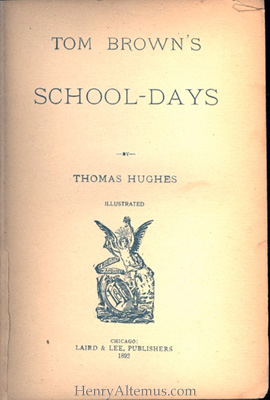 Click images to enlarge.