Merrill and Baker (Early 1900's)
New York. This publishing house was founded in 1893 by Daniel David Merrill, his brother L.K. Merrill and Francis E. Baker. It was mainly a subscription firm. It declared bankruptcy in 1904.

It published two different formats of Tom Brown's School Days in its World Famous Books' Series. These books were published in the early 1900's.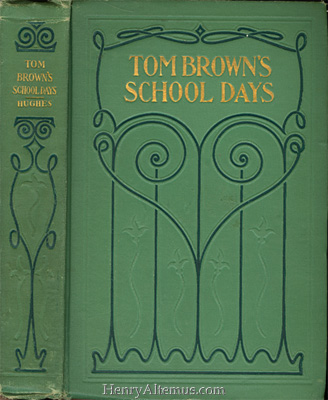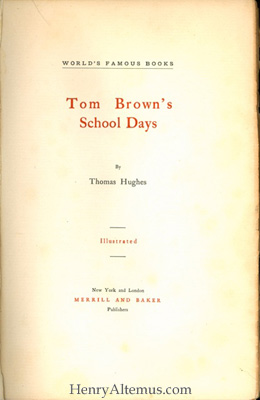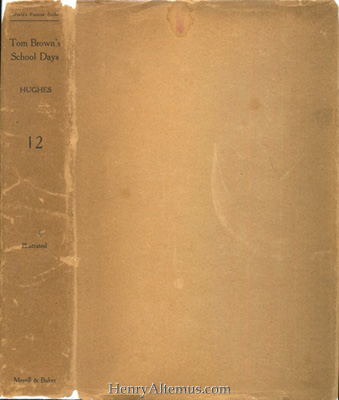 Click images to enlarge.