George Munro's Sons (1893-1906)
New York. The George Munro's Sons was run by George Munro's two sons (George W. and John) after Munro retired from the publishing business in 1893. At that time the firm changed its name from George Munro. The sons carried on most of the previous series of cheap productions of reprints and dime novels.

Tom Brown at Oxford was published in the Victor Editions by this firm. Since this company was in the publishing business between 1893 and 1906, this book was published within that time frame.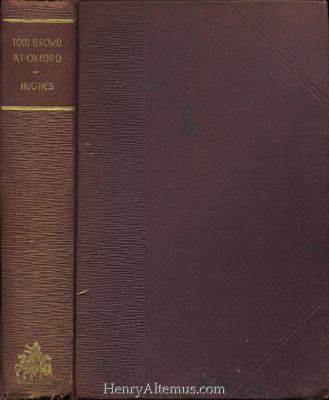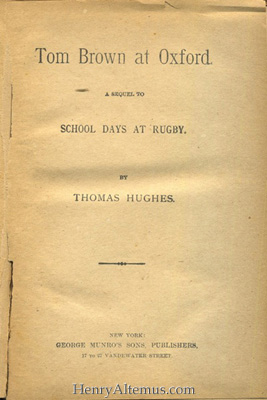 Click images to enlarge.