New York Publishing Company (1895)
The New York Publishing Company printed both titles in 1895 as part of its Library Edition. These volumes were also part of the Empire Edition. It is unclear whether the Tom Brown books were included in any other of this publisher's series. (Excelsior Edition or People's Edition)

Apparently this publishing company was originally founded by and incorporated by Frank Leslie. It published journals as well as books in the 1890's and the early 1900's.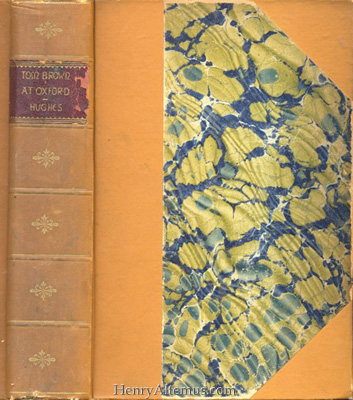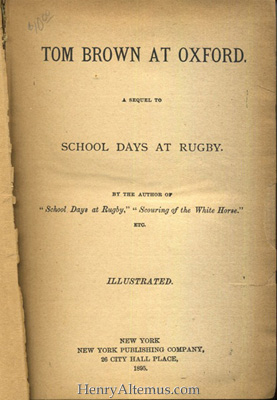 Empire Edition 1895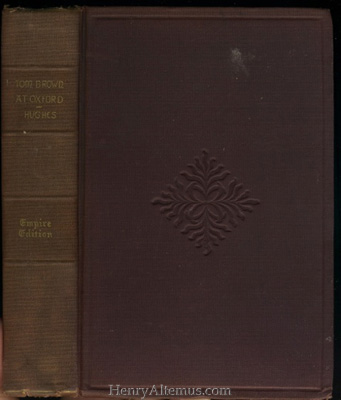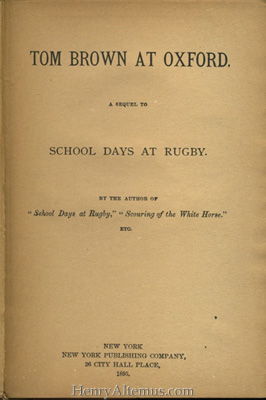 Click images to enlarge.