Syndicate Trading Company (1880's)
Syndicate Trading Company printed a publisher's series called the Gladstone Series of which Tom Brown at Oxford was included. I do not know if School Days was also in this series.

This is another company that was not a book publisher but rather was a consortium of dry goods merchants. It was founded in 1881. This "syndicate" was started so that smaller dry-goods merchants could pool their purchase power together to get better pricing.

The exact year of this series publication is unclear but there is an inscription of 1889 in the Tom Brown book. Thus this series was published between 1881 and 1889.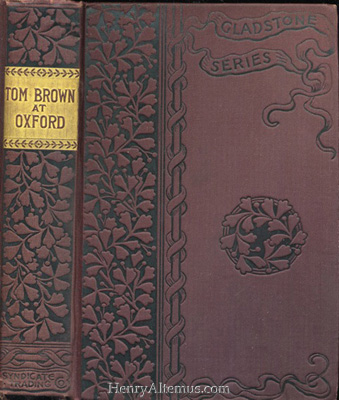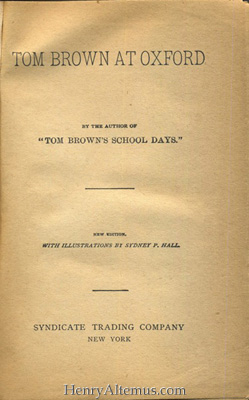 Click images to enlarge.