Adelphi Series (1891-1896)
This 31 book series includes some of the works of Dickens, Thackeray, and George Eliot. You can date your copy by looking at the Lupton address. The dates on the upper right of the covers of any individual title are not helpful since they remained unchanged through the years of that title's publication.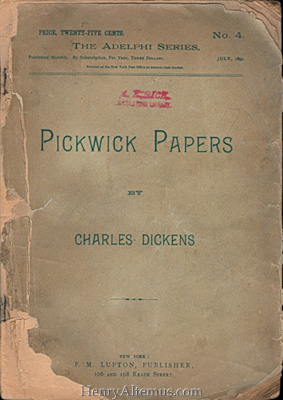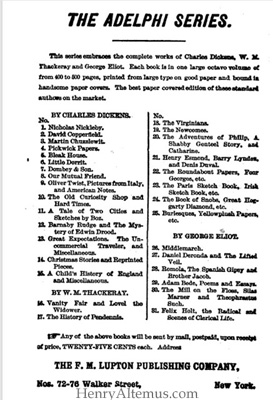 Click images to enlarge.