The Leisure Hour Library included the "best and most popular works of the leading authors of America and Europe". Dickens, Doyle, Scott, Reade,Wilkie Collins are examples of just a few of the writers. When the series was first established in 1882 single issues were priced at 3 cents each. Titles were published twice a week.

This Library was published in three series ending its run in 1906.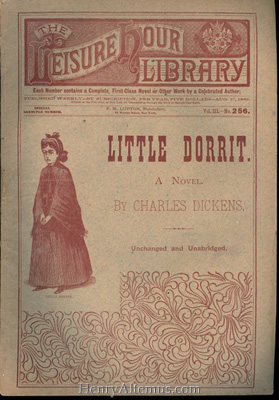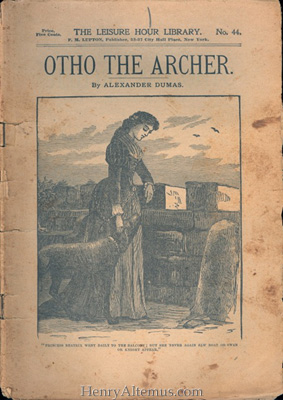 Click images to enlarge.